Arbor Care at Central Tree Service, Inc.
We are a full-service tree and shrub care company combining both general tree care and plant health care services. Our tree management programs are designed to meet all your landscaping needs, from newly planted, sensitive landscapes to mature landscapes.
Tree Pruning
Tree Removal
Stump Grinding
Specimen Planting
Expert Shrub Pruning
Hazardous Tree Evaluation
Cabling and Bracing
Lightning Protection
Cavity and Wound Repair
Woodlot Management
Transplanting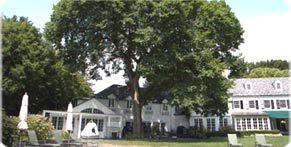 "You made my dream come true. It was exciting seeing your marvelousequipment doing the job! I can't thank Central Tree Service, Inc., enough - it looks great!!!!"